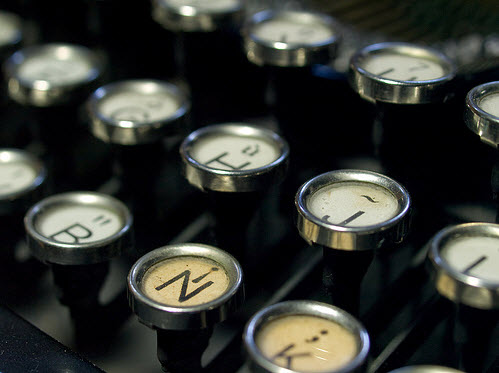 Photo by
rahego
, via Flickr Creative Commons
---
Hi — I'm studying video production at George Mason University, and this website is part of a GMU project that included helping the Environmental Education Media Project (EEMP) produce a film for the Copenhagen Climate Change Conference. One of my roles was to locate some archive footage from the U.S. National Archives and Records Administration. That served as a crash course in the field of archival storytelling, and I got totally hooked on the pursuit of buried visual treasure.
What I discovered is that finding the right stuff is a bit like being a detective. It requires a certain amount of inquisitiveness and perseverance. But it can also be fun, once you're familiar with the archival landscape.
This blog is all mine. I built it, I own it. It's not affiliated with anyone or anything else. For better or worse, whatever I say in these pages reflects my own opinion.

Also, I'm a journalist, not a lawyer. Copyright and fair use laws can be tricky. So please don't take anything in this website as legal advice. The Copyright and Fair Use article offers some helpful resources.

Special thanks to my generous designer friend Jeff Dionise, who caught perfectly the spirit of this research guide with his "Archive Hunter" logo. (Or was it me he was drawing?)

Additional thanks for the mugshot above to my equally generous photographer friend Denny Gainer.
Archive Hunter is intended to offer some basic tips and tricks on where exactly to look for third-party material—and how to get it—lessons that I learned in tracking down footage for EEMP and then through further reading and exploration. I put those skills to good use in making my own short documentary investigating the propaganda campaign that led to the U.S. invasion of Iraq.
Until you realize the wealth of material at your fingertips, you won't appreciate how useful it can be. Case in point: The image of the antique-looking typewriter above comes from Flickr, the photo-sharing site that has become a de-facto image archive for the public at large. The photographer, posting the image under a Creative Commons license, only asked in return for its usage that it be attributed to him.
My main interest is documentary film. I shoot with a Sony HVR-A1U and a Canon HV30. And I edit with Final Cut Studio on a MacBook Pro. My film website is Not Afraid Films, and you're welcome to drop by.
What you see is a work in progress, like everything else on the Web. That's what makes it interesting. Questions, suggestions or complaints are gladly accepted. It's easy to contact me.
Hope you like what you find here. And happy hunting!